Demagogues
Site-specific photographic print
Variable dimensions
2018 - ongoing


Demagogues is a provocation to question the authenticity of what is visible in the public realm. Each iteration of the work, whether a billboard or a framed print, is a photograph of the very site it's displayed in and features the following sentence translated into the local language: If a man tells me something I believe to be an untruth, am I forbidden to do more than congratulate him on the brilliance of his lying? Taken at face value, the image seems to document the presence of this text at the site at some point in time. But in fact what's displayed is fake, as the text has been inserted into the photograph via digital manipulation.

The original version of the sentence in English comes from an essay written in 1958 by theatre critic Kenneth Tynan, and was part of a debate with another critic about whether theatre ought to deal with daily political events or concern itself with the larger questions in life. Tynan was of the belief that to have a social purpose, theatre should engage with and respond to the political realities of the moment. Taken out of its original context, the sentence may be interpreted today as an incitement to imagine effective responses to the rise of illiberal regimes across the globe.


Demagogues: 5, presented in Burning Glass, Reading Stone, Blackwood Gallery 2020. Photos by Toni Hafkenscheid.
Demagogues: 3, AKA artist-run, Saskatoon, 2020. Photo by Derek Sandbeck.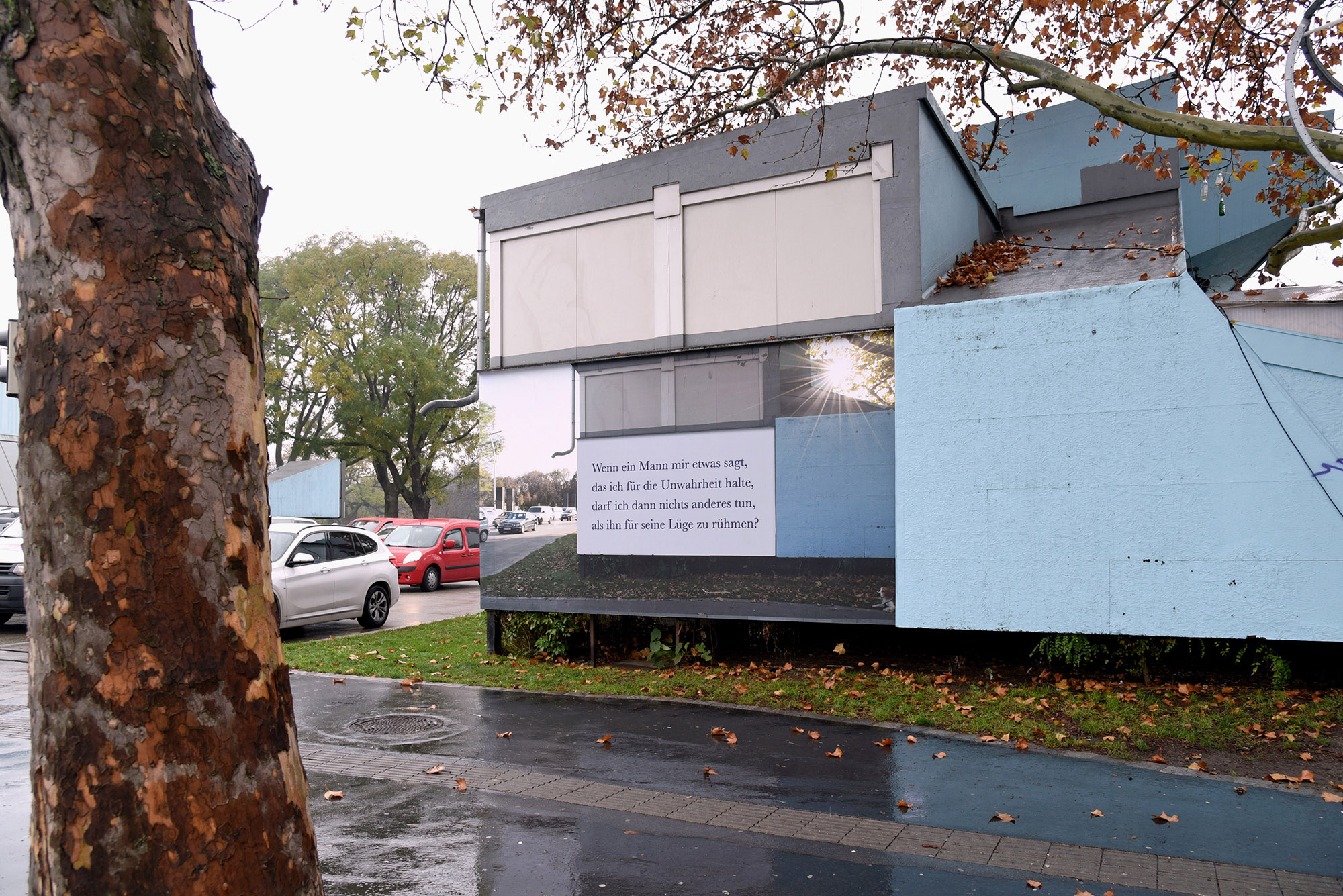 Demagogues: 1, Kunst im Fluc, Vienna, 2018. Photos by Alexandra Berlinger.
Demagogues: 2, Müze Evliyagil, Ankara, 2018. Photo by Can Akgümüş.